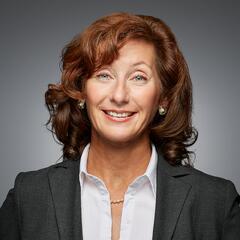 Dagmar Sonnenschein
Tax Advisor, Specialist Advisor in the Medical Profession, Managing Partner
Ms Sonnenschein began her career in tax consulting with training as a tax clerk and further study as an accountant. She worked in a tax consulting firm in the Taunus for many years.
Her area of responsibility included the preparation of annual financial statements and tax returns for all sectors and company structures.
After passing the tax specialist examination in 1997, she was appointed as a tax advisor in 2000.
Ms Sonnenschein joined a tax consulting firm in Giessen in July 2001. The main focus of her work here was on the provision of tax and business consultancy for physicians from various specialist groups, as well as other freelancers.
She has been a certified consultant for the medical profession (IFU / ISM gGmbH) since 2012.
Since 01.04.2015 Ms Sonnenschein has been the managing partner of DORNBACH-LANG-KOCH GMBH & CO. KG in Wetzlar.
Specialisations
Industry sectors
Contact
Wetzlar
Phone +49 (0) 6441 9 63 19 - 0
Fax +49 (0) 6441 9 63 19 - 200
E-mail dsonnenschein@dornbach.de