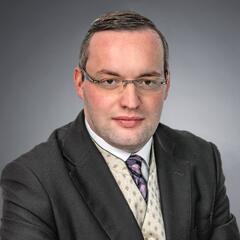 Dipl.-Finanzwirt (FH) Michael Samson
Tax Advisor, Managing Partner
After studying tax law at the FHVR Herrsching, Mr Samson worked as an tax field auditor for the Bavarian tax authorities in Munich. In addition, Mr Samson was a specialist auditor for new auditing techniques. In October 2014, Mr Samson changed to an international medium-sized auditing and consulting company in the Ruhr area. After successfully passing his professional examinations as a certified tax advisor in March 2016, Mr Samson joined the DORNBACH Group as an authorized signatory in September 2018.
Since October 2019, Mr Samson has been responsible for transfer pricing consulting for the DORNBACH Group, first as Director Transfer Pricing and from July 2020 as Managing Partner of Dornbach Transfer Pricing GmbH. Due to his many years of international activity, including extended stays abroad in Tokyo, Moscow and Beijing, Mr Samson is globally networked and familiar with international practices (particularly in the Asian region).
Mr Samson is a specialist for international tax law / transfer pricing as well as group and sales tax law. He headed the tax department of Germany's largest specialist mining company (more than 30 operating sites and subsidiaries in 6 countries; turnover in excess of €1 billion) from October 2014 to August 2018.
Another focus of Mr Samson's practice is the support of tax audits, criminal tax proceedings and fiscal court proceedings. Mr Samson has been working as a speaker on tax issues for many years throughout Germany, including for the academies of the tax advisor associations, and has already published several lecture series. Among other things, Mr Samson has helped to shape transfer pricing in Russia and his case studies have been published in the Russian Federal Tax Service.
Contact
Coblenz
Phone +49 (0) 261 94 31 - 332
E-mail msamson@dornbach.de