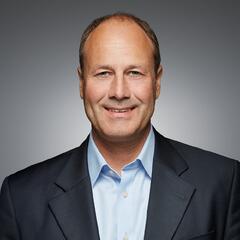 Dipl.-Kaufmann Heiko Bokelmann
Certified Public Accountant, Tax Advisor, Managing Partner
After studying Business Administration at the University of Mannheim and the Institut Commercial de Nancy, Mr Bokelmann started his professional career at an international auditing company in Bonn.
After successfully passing his professional examinations as a tax advisor and certified public accountant, Mr Bokelmann joined the DORNBACH Group in 2003 as an authorised signatory and branch manager of the newly founded Bonn branch. At the beginning of 2007, he was appointed Managing Director and accepted as a shareholder.
In addition to auditing and advising public companies and institutions, non-profit organisations and professional associations, Mr Bokelmann's main areas of expertise are in business management support of privatisation and restructuring options and tax consulting.
He is also the main point of contact for questions concerning the conversion of public budgets to commercially-oriented accounting.
Specialisations
Advising municipalities and municipal institutions of any legal form (for example, double-entry accounting, calculations, billing of road construction agencies, tax, municipal law and municipal tax law issues, analyses in accordance with Section 92 of the Municipal Code of the State of Rheinland Pfalz (GemO Rh-Pf), statutes, dedicated agreements, legal form changes, public law institutions)
Supervision of non-profit-making institutions, associations, societies, and foundations (particularly hospitals, old people's homes, workshops for the disabled) with regard to business administration and taxation
Industry sectors
Contact
Coblenz
Secretary's office Vera Riege
Phone +49 (0) 261 94 31 - 233
Fax +49 (0) 261 94 31 - 234
E-mail vriege@dornbach.de