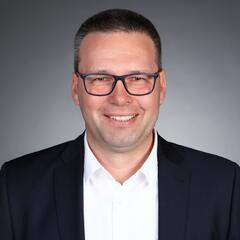 Dipl.-Kaufmann Jörg Balke
Certified Public Accountant, Tax Advisor, Managing Partner
After studying Business Administration at the Otto von Guericke University in Magdeburg, majoring in auditing and corporate taxation, Mr Jörg Balke began his professional career at an international auditing company in Halle (Saale) and Leipzig.
After successfully passing his professional examinations as a tax advisor and certified public accountant, Mr Balke worked as a senior manager in the auditing area with his own client responsibility for year-end audits, group audits and special audits as well as consulting projects.
Mr Balke joined the DORNBACH Group on 1st January 2011 as an authorised signatory. He has been a managing partner of DR. DORNBACH & PARTNER TREUHAND GMBH since June 2012.
Mr Balke focuses on companies in the manufacturing industry as well as municipal companies and in-house operations in the areas of supply and disposal and housing companies. Other areas of specialisation include corporate and restructuring concepts, internal audits, risk management and company valuations.
Specialisations
Business and tax advice for municipal and medium-sized companies
Special audits
Industry sectors
Manufacturing / Industry
Municipal companies (water, sewage, energy supply, waste disposal)
Real estate
Contact
Dessau-Roßlau
Secretary's office Janine Friebel
Phone +49 (0) 340 8 00 15 - 20 
Fax +49 (0) 340 8 00 15 - 22 
E-mail jfriebel@dornbach.de