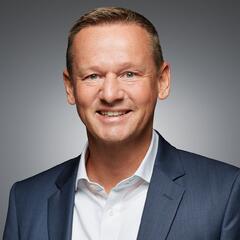 Dipl.-Kaufmann Patrick Harz
Certified Public Accountant, Tax Advisor, Managing Partner
Patrick Harz completed his studies in Business Administration at the European Business School, Oestrich-Winkel, and graduated in 1997. During the course of his studies, he spent a semester studying at the École Supérieure de Commerce, Clermont-Ferrand and another at San Francisco State University, San Francisco.

After graduating, Mr Harz worked in the tax department of an international auditing company in Saarbrücken, where he was most recently the deputy director. He passed the tax consultancy examination in 2001 and the auditor exam in 2002.

In October 2008, Mr Harz was appointed Managing Director of DORNBACH GMBH and added to the group of shareholders on 1st January 2011.

His main areas of expertise include national and international corporate transactions, corporate restructuring, and the public sector and its own companies.
Specialisations
Public service
Advising medium-sized clients and their shareholders
Transaction consulting
Contact
Saarbrücken
Secretary's office Nicole Fries
Phone +49 (0) 681 8 91 97 - 34
Fax +49 (0) 681 8 91 97 - 17
E-mail nfries@dornbach.de