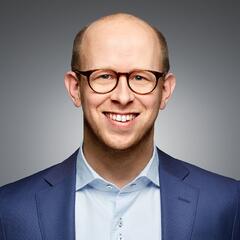 Dipl.-Wirtschaftsjurist (FH) Johannes Quast
Certified Public Accountant, Tax Advisor, Managing Partner
After studying Business Law in Cologne with a period spent in England, Mr Quast began working at ERNST & YOUNG in Cologne. His main areas of activity were auditing (in particular tax accounting) and giving tax advice to listed clients (DAX 30).
After successfully passing his professional examinations as a tax advisor, Mr Quast moved to EBNER STOLZ in Cologne, where he also passed the auditing exam. As part of his work, Mr Quast provided comprehensive tax advice to medium-sized clients here, and assisted them with various transactions.
In July 2016, Mr Quast then joined the DORNBACH Group as an authorised signatory.
In addition to auditing, Mr Quast's work includes giving comprehensive tax advice to medium-sized companies. Another consultancy focus is the restructuring of companies and corporate transactions (M & A).
Mr Quast has been a specialist consultant for the restructuring of companies (IFU / ISM gGmbH) since 2017.
Mr Quast has been a managing director and shareholder of DORNBACH GMBH since January 2018.
Specialisations
Transaction services / M & A
Restructuring of companies
Succession planning
Contact
Coblenz
Phone +49 (0) 261 94 31 - 113
Fax +49 (0) 261 94 31 - 360
E-mail jquast@dornbach.de