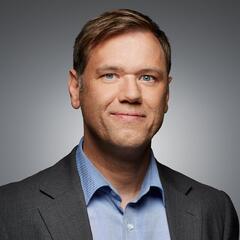 Dr. jur. Wolfgang Malk
Lawyer, Specialist in Labour Law, Managing Director
After graduating from high school, Dr. Wolfgang Malk completed training as a wholesale and foreign trade merchant with an internationally operating wine wholesaler. After completing his training, he studied Law at the University of Trier.
In addition to studying, Dr. Malk was a member of various committees. For example, he was active as a spokesman for the Fachschaft Jura (student legal body) and the student representative in the Department of Law. As well as carrying out his legal training, Dr. Malk also completed an additional training course in Anglo-American law.
He has been the branch manager of the law office at Frankfurt-Hahn Airport since 2004.
Dr. Malk received his doctorate in Corporate Law on the subject of "Managing Director Responsibility and the Effects of Destructive Liability" with Prof. Dr. Peter Reiff at the University of Trier in 2007.
Dr Malk advises medium-sized companies and private individuals in the areas of labour law, contract law, data protection law, commercial and corporate law as well as penal and criminal law. His main tasks include not only the provision of extrajudicial legal advice, but also legal representation and advice before court across all levels of jurisdiction.
He is a certified labour law specialist and a certified data protection officer (TÜV®).

Dr. Malk works regularly with business leaders and executives to develop practice- and result-oriented solutions for their clients.
Dr. Malk regularly publishes articles about labour law and comments on judgements in the "Arbeit und Arbeitsrecht" (Labour and Labour Law) journal. He also trains companies and works councils in labour law at seminar events.
Specialisations
Foreign languages
Contact
Frankfurt Hahn Airport
Phone +49 (0)65 43 - 50 86 60
Fax +49 (0)65 43 - 50 86 68
E-mail wmalk@dornbach-hahn.de