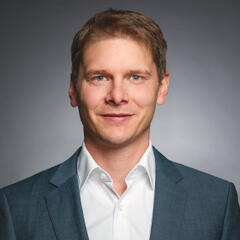 Hendrik Stoeber
Certified Public Accountant, Tax Advisor, Authorised Signatory
Hendrik Stoeber specializes in strategic tax planning and tax consulting for medium-sized companies, also with international aspects. He also has extensive experience in the field of real estate taxation and tax due diligence in the context of transactions. Here he complements the team at the Dornbach office in Bonn with his relevant expertise.
After studying business administration at the University of Cologne, Hendrik Stoeber began his professional career at Deloitte in the Business Tax department and, after a stint at KPMG, joined medium-sized auditing and tax consulting firms in the Cologne/Bonn area as an auditor and tax consultant in 2016.
He has been an authorized signatory of DORNBACH GmbH in Koblenz since September 1, 2022.
Specializations
Business management support and consulting for medium-sized companies and family businesses
Transaction consulting/M&A
Business valuation and due diligence
Industries
industry
Real estate/construction industry
Service sector
Trade
Contact
Coblenz
Phone + 49 (0) 261 94 31 - 0
E-mail koblenz@dornbach.de