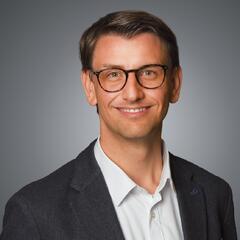 Philipp Breker, BBA
Certified Public Accountant, Tax Advisor, Managing Partner
Mr Breker studied Business Administration at the University of Applied Sciences (FHDW) in Bielefeld and completed internships at Deutsche Telekom AG in Göttingen and Bonn.
After completing his studies, he worked for a Big4 auditing company in Germany and abroad in the "Assurance - Industrial Services" area, where he passed the tax consultancy examination. The clients for whom he worked included international and listed companies in the energy and automotive sectors and their subsidiaries. At the same time, Mr Breker was also responsible for various medium-sized clients.
In October 2013, Mr Breker moved to DORNBACH GMBH in Coblenz as an audit director and was appointed an authorised signatory in 2014. In 2014, he also successfully passed the auditor's examination.
Mr Breker's activities include auditing (year-end audit, various special audits) and providing comprehensive advisory services for medium-sized companies. Mr Breker also focuses on national group accounting. Mr Breker acquired in-depth knowledge in the field of International Accounting (IAS / IFRS), by means of practical activities and internal certification with his previous employer, and also external training. He has proven his expert knowledge in the field of company valuations by passing the Certified Valuation Analyst (CVA) examination at EACVA e.V. in 2016/2017, among other things.
Mr. Breker was made a shareholder of DORNBACH GMBH, Coblenz as of 1st January 2018, and was appointed Managing Director.
SPECIALISATION
Auditing (year-end audits, various special examinations)
Comprehensive advice for medium-sized companies
National group accounting
International accounting (IAS / IFRS)
Company valuation (Certified Valuation Analyst (CVA) at EACVA e.V.)
Industry sectors
Industrial production
Energy industry
Automotive industry
Services
Contact
Coblenz
Secretary's office Anke Maxein
Phone +49 (0) 261 94 31 - 400
Fax +49 (0) 261 94 31 - 460
E-mail amaxein@dornbach.de