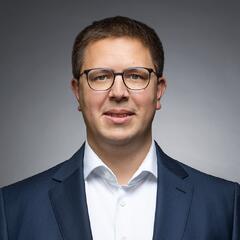 Dipl.-Finanzwirt (FH) Frederik A. Karnath
Tax Advisor, Lawyer, Managing Director
Frederik Karnath mainly advises on tax law and taxation procedures, in particular on tax planning and tax structuring relating to M&A transactions, corporate restructurings and corporate financing. Furthermore, he regularly carries out complex tax audits and tax court proceedings. In addition, his practice focuses on tax-related support of restructuring proceedings and insolvency-related tax advice to corporate groups and insolvency administrators.
Frederik Karnath studied at the University of Applied Sciences for Finances in Nordkirchen and graduated as Diplom-Finanzwirt (FH) in 2008. He subsequently studied law in Bonn alongside his work at the tax authorities of North Rhine-Westphalia, where he focused on company taxation and appeal proceedings. He has been a lawyer since 2017 and a qualified tax advisor since 2019. Before joining the DORNBACH Group, Frederik Karnath was employed as director in a large Next-Ten company. In July 2021 Frederik joined the DORNBACH Group as managing director in Bonn.
Frederik Karnath speaks German and English. Alongside his consulting activities, he regularly publishes articles and book contributions and gives talks in his area of expertise, particularly on insolvency tax law. He is a member of the working group on tax law of the German Bar Association and of the working group for insolvency law, Cologne (Arbeitskreis für Insolvenzen Köln e.V.).
Specialisations
Taxation of companies and shareholders
Tax planning/Corporate restructuring/Transactions
Tax audits/Tax Litigation (tax court and German Supreme Tax Court)
Restructuring & Insolvency/Tax advice for companies in crisis/Liability Defense
Contact
Office Bonn
Phone +49 (0) 228 96 77 88 - 0
E-mail bonn@dornbach.de