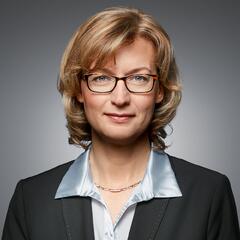 Dipl.-Kauffrau (FH) Ilka Seyring
Tax Advisor, Managing Partner
After studying business administration at the University of Applied Sciences in Merseburg with specialisations in accounting/tax and controlling, Ms Seyring started her career in the area of auditing at a medium-sized auditing company in Halle.
Then, after successfully passing her professional examination as a tax advisor, Ms Seyring joined DR. DORNBACH & PARTNER TREUHAND GMBH in 2007, where she was initially employed as an authorised signatory of the same company.
Her primary areas of activity include advising clients from medium-sized companies on all types of tax and business administration issues.
In addition, she specialises in supporting public sector institutions, in particular in the introduction of double-entry accounting.
Specialisation
Consultation of medium-sized companies and their shareholders
Support of municipal facilities and companies in business management and tax issues
Contact
Dessau-Roßlau
Secretary's office Birgit Hoffmann
Phone +49 (0) 340 8 00 15 - 40
Fax +49 (0) 340 8 00 15 - 90
E-mail bhoffmann@dornbach.de