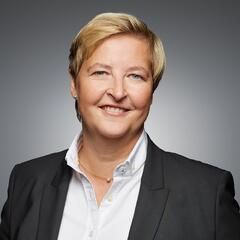 Dipl.-Kauffrau Claudia Rottländer
Certified Accountant, Tax Advisor, Managing Partner
After studying Business Administration at the University of Cologne, Ms Rottländer began her professional career at auditing company DR. CLARENCE ZACHARIAS OHG in Cologne, which mainly operates regionally.
Together with other partners, she founded MICHELS SIMON ROTTLÄNDER GROß GMBH (MSRG) in Cologne in 2000.
On 1st January 2012, she joined DORNBACH GMBH as a shareholder and authorised signatory in connection with the merger of the activities of DORNBACH and MSRG. She is Managing Director of DORNBACH TREUHAND GMBH & CO. KG, Bergisch Gladbach.
Ms Rottländer is a certified accountant and tax advisor. In addition to auditing and advising non-profit organisations, Ms Rottländer's main areas of responsibility include succession and design consulting for companies and their shareholders, as well as restructuring advice.
Specialisations
Consultancy and auditing of non-profit organisations and foundations, including the setting up thereof
Contact
Bergisch Gladbach
Phone +49 (0) 2202 98 306 - 0 
Fax +49 (0) 2202 98 306 - 66
E-mail crottlaender@dornbach.de