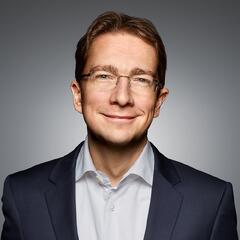 Dipl.-Kaufmann (FH) Daniel Fürstenau
Certified Public Accountant, Tax Advisor, Managing Partner
After studying and graduating in Business Administration (FH), Mr Fürstenau worked at international auditing and tax consulting company ERNST & YOUNG in Düsseldorf in the areas of corporate tax and M&A for several years.
After being appointed as a tax advisor in 2006, Mr Fürstenau initially worked in Düsseldorf, and later in Munich for a major medium-sized tax consulting firm, most recently as Senior Manager.
During this time, Mr Fürstenau built up a strong focus in the field of tax advice for real estate transactions and real estate companies and funds. This includes tax structuring and tax due diligence for national and international transactions in large-volume real estate in Germany. A related field of activity is the provision of advice in accordance with the Investment Tax Act, such as the classification of investment vehicles in accordance with German (investment) tax law.
Mr Fürstenau has been the managing partner of DORNBACH GMBH in Munich since the beginning of 2019.
Specialisations
Tax advice for real estate funds and real estate companies
Tax due diligence and tax structuring in real estate transactions
Advice on investment tax law
Property transfer tax
Industry sectors
Real estate
Investment funds
Financial services
Languages
German
English
Chinese (work in progress)
Contact
Munich
Phone +49 (0) 89 25 54 47 - 0
Fax +49 (0) 89 25 54 47 - 100
E-mail daniel.fuerstenau@dornbach-muc.de