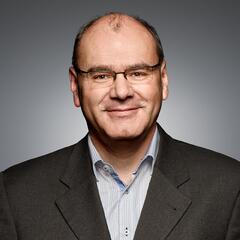 Dipl.-Volkswirt Humbert Lechner
Tax Advisor, Managing Partner
After studying Economics, Mr Lechner worked for a real estate fund initiator (an insurance subsidiary) and a medium-sized tax consulting and trust company.
After moving to the internationally active consulting company ERNST & YOUNG AG in 1998, Mr Lechner worked in the tax department of the Munich branch and was most recently head of prospectus evaluation / investment conception. Subsequently, Mr Lechner was a partner at RP RICHTER & PARTNER and managing partner of RP RICHTER GMBH. His consultancy specialisations are particularly in the design and testing of capital investment models in Germany and abroad, consultancy for national and international real estate investments, as well as providing advice concerning investments in the field of renewable energies and mutual funds (closed-end funds).
Mr Lechner has been managing partner of DORNBACH GMBH in Munich since October 2009.
Specialisations
Tax, legal and business optimisation of national and international real estate investments as well as investments in the field of renewable energies
Design and testing (e.g. in accordance with IDW S 4) of investment models (especially closed and open funds in the real estate and renewable energy sectors (photovoltaic, wind power, ships, GWG, aircraft, venture capital, media) in Germany and abroad (e.g. USA, Italy, Austria)
Work as a limited partner and trust and fund monitor for public limited partnerships
Investment funds
Real estate leasing (in Germany and cross-border)
Due diligence with real estate transactions
Plot (requirement) evaluations
Profitability calculations, business check-ups, investment and forecast calculations
Property transfer tax
Industry sectors
Contact
Munich
Phone +49 (0) 89 25 54 47 - 0
Fax +49 (0) 89 25 54 47 - 100
E-mail humbert.lechner@dornbach-muc.de