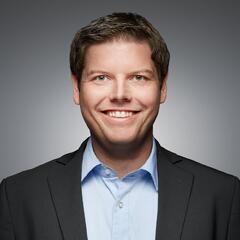 Dipl.-Wirtschaftsjurist (FH) Torsten Ewen
Certified Public Accountant, Tax Advisor, Certified Expert in charitable Law, Managing Partner
After studying Business Law at the University of Applied Sciences in Trier, majoring in tax law, insolvency law and civil law, Mr Ewen began his career at KPMG AG in 2008 as an audit assistant. In 2012, Mr Ewen was appointed as a tax advisor.
In October 2017, Mr Ewen took up his position with DR. DORNBACH TREUHAND GMBH in the Mainz branch, and was appointed as an authorized signatory in December 2017. In October 2018 he was appointed as managing director. In April 2019, Mr Ewen acquired the qualification of "Certified Expert in Charitable Law". Since 1 January 2020 Mr. Ewen is also a partner in the company.
During his time with an international auditing company, Mr Ewen has acquired extensive knowledge of international tax law, transfer pricing and customs matters. Mr Ewen's main areas of activity also include giving tax and business advice to medium-sized companies. Mr Ewen also has experience in giving advice for start-ups and company successions, either as part of a corporate sale or an in-house succession solution.
Among other things, the clients which he has looked after include online retailers, wholesalers, trade fair and advertising service providers, real estate companies, non-profit organisations and the "white" professions (physicians and pharmacists).
Specialisations
International tax law
Transfer pricing
Customer
Company founders / start-ups
Business and succession consulting
Corporate transactions
Conversions
Non-profit law
Association and foundation law
Looking after non-profit institutions from a business administration and tax law point of view
Industries
Online retailers
Stationary trade
E-Commerce
Freelancers
Trade fair and advertising service providers
Real estate
Health Care (physicians, pharmacies, health centres)
Non-profit organisations from different areas
Contact
Mainz
Phone +49 (0) 6131 2 04 78 - 52
Fax +49 (0) 6131 2 04 78 - 48
E-mail tewen@dornbach.de