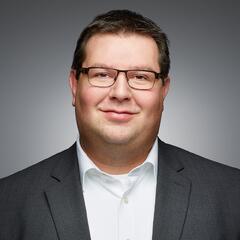 Dr. jur. Jochen Hell
Lawyer, Managing Partner
Dr. Hell obtained his Law degree at the University of Saarland, majoring in: German and international Economic and contract Law. After passing the second state examination majoring in legal advice, he initially worked as a research associate at the Chair of Civil Law, Commercial and Corporate Law, International Private Law and Comparative Law, Prof. Dr. Dr. Dr. h.c. mult. Michael Martinek.

Following admission to the bar, Dr. Hell joined the DORNBACH GMBH law firm in 2009 and has since successfully established the newly-founded Saarbrücken location. He was appointed managing partner in June 2013.
He specialises in advising and representing medium-sized companies, particularly in the field of commercial and corporate law. Dr. Hell advises municipalities and municipally controlled companies in matters concerning public commercial law (particularly public procurement, state aid law). Energy law has become a regular part of his work due to looking after numerous public utilities and energy supply companies.

Dr. Hell is a representative of a cooperative bank and is a board member of a municipal music school. In 2011 he was appointed assistant lecturer at the University of Saarland, where he supervises students on the Master's course in Business and Law.
Specialisations
Advising and representing medium-sized companies, particularly in the area of ??commercial and corporate law, M & A
Public commercial law (public procurement law, state aid law)
Foreign languages
Contact
Saarbrücken
Secretary's office Sabrina Terzenbach
Phone +49 (0) 681 8 91 97 - 38
Fax +49 (0) 681 8 91 97 - 17
E-mail jhell@dornbach.de