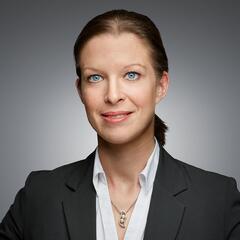 Linda Egler, LL.M.
Freelancer, Managing Director
Ms Egler first completed her law studies at the University of Saarland, majoring in "International Law, European Law and Human Rights Protection", and then joined the Legal Preparatory Service in the district of the Zweibrücken district court.
She was admitted to the legal profession in January 2015. From January 2015 to November 2016, Ms Egler worked as a lawyer in a medium-sized Saarland law company.
She has now been working for DORNBACH GMBH law firm since December 2016.
Ms Egler also lectured at the Technical University of Kaiserslautern at the Chair of Civil Law, Business Law and Intellectual Property from the winter semester 2014/2015 up to and including the summer semester 2017.
She has successfully completed the specialist training courses "Intellectual Property Law", "Insolvency Law" and "Tax Law" as well as the master's course in "Tax Law for Corporate Practice".
She was awarded the academic title of "Master of Laws - LL.M." in January 2019.
Specialisations
Intellectual property law
Restructuring advice
Tax law
Foreign languages
Contact
Saarbrücken
Phone +49 (0) 681 8 91 97 - 46
Fax +49 (0) 681 8 91 97 - 17
E-mail legler@dornbach.de