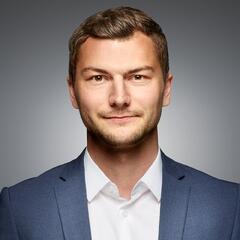 Peter Henningsen
Lawyer, Specialist Lawyer for building law and architectural law, Managing Partner
Peter Henningsen studied Law at Johannes Gutenberg University in Mainz from October 2011 to January 2016.
Between May 2016 and May 2018, he carried out his legal training in the district of the Higher Regional Court of Coblenz on the elective subject of administrative law, which he completed with the second state law examination.
Mr Henningsen was admitted to the bar in July 2018. Since then he has worked as a lawyer at DORNBACH.
Mr Henningsen has also been a research associate at the Department of Public Law, European Law and Comparative Law at Johannes Gutenberg University since February 2016. There he is running a PhD project in the conflict area of environmental law, land-use planning and the associated legislative acts of the European Union.
Specialisations
Advising companies in the construction and real estate industry, such as project developers and housing associations, as well as municipalities and their commercial enterprises:
Private building and architectural law
Public building law
Public commercial law
Environmental law
Residential property law
Contact
Mainz
Secretary's office Samira Abasi
Phone +49 (0) 6131 2 04 78 - 86
E-mail sabasi@dornbach.de