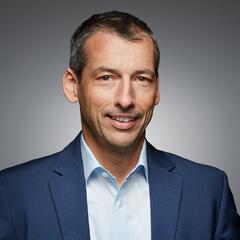 Prof. Dr. René Schäfer
Tax Advisor, Specialist Advisor for International Tax Law, Director
Prof. René Schäfer completed his studies in Business Administration at Saarland University in 1999 and graduated with a master's degree. At the same time, he obtained a diploma from the École Supérieure de Commerce, Lyon, after a year of study in France.
After several years working as a research assistant at the Business Institute of Taxation and Entrepreneurship, Chair of Business Administration, in particular in the area of business taxation, as well as at the Institute for Start-Ups/SMEs of Saarland University (Director: Prof. Heinz Kußmaul), he obtained his doctorate in 2003 with a thesis titled 'Taxation of a German-French business'.
In 2005, he passed the tax consultancy examination. In 2008, he was awarded the title of Specialist Advisor for International Tax Law.
Since 2005, Prof. Schäfer has been working for DORNBACH GmbH in Saarbrücken and is currently employed there 'of counsel'. Additionally, he leads the DORNBACH Centre of Excellence for International Tax Law.

In 2009, he took up a teaching post at Saarland University and lectures on the topic of international tax law. In July 2015, he was appointed Honorary Professor at Saarland University in the field of business administration. In addition, he is a member of the expert committee Specialist Advisor for International Tax Law of the Chamber of Tax Consultants in the German State of Hessen.
Specialisations
Cross-border restructuring
Relocation of private individuals and entrepreneurs into and out of Germany
Cross-border employment
Contact
Saarbrücken
Phone +49 (0) 681 8 91 97 - 14
Fax +49 (0) 618 8 91 97 - 17
E-mail rschaefer@dornbach.de