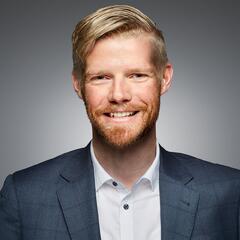 René Teresiak, LL.M.
Tax Advisor, Specialist Advisor for International Tax Law, Managing Partner
After completing his training as a tax advisor in June 2009, Mr Teresiak began working for MICHELS SIMON ROTTLÄNDER GROß GMBH (now DORNBACH GMBH) in Cologne and therefore represents a successful home-grown talent of the DORNBACH site in Cologne. He completed a Tax Law degree course parallel to his carrer, receiving a Bachelor of Arts degree (B.A.) in 2013. As part of the postgraduate degree course in Corporate Tax Law at the University of Cologne, he acquired the academic degree of Magister Legum (LL.M.) in 2015.
After passing the tax consultancy examination, Mr Teresiak was appointed as a tax advisor by the Cologne Chamber of Tax Consultants in March 2016. On 1st January 2018, he was accepted into the management of the company in Cologne.
Mr Teresiak is responsible for the tax department of the Cologne / Bergisch Gladbach location.
His practice covers the core areas of tax consulting and business consulting. Mr Teresiak's clientèle includes medium-sized companies from industry, commerce and the service sector as well as private individuals with entrepreneurial commitment.
Another area in which Mr Teresiak specialises is giving comprehensive advice to partnerships and their associates. He is responsible for the coordination of international tax consulting and looking after so-called inbound and outbound cases in the international taxation context at the Cologne location.
Specialisations
Advising medium-sized companies and their shareholders
Business and asset succession
Restructuring of companies
Partnerships
International tax law
Value added tax
Contact
Cologne
Phone +49 (0) 221 5 00 89 - 0
Fax +49 (0) 221 5 00 89 - 50
E-mail rteresiak@dornbach.de