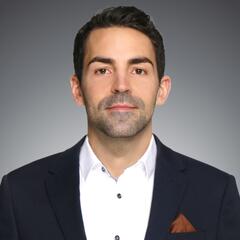 Simon Hauck, M.Sc.
Tax Advisor, Managing Partner
Simon Hauck studied business administration at Saarland University and joined DORNBACH in 2013. In 2018, he was appointed as an authorized signatory. He has been Managing Partner of DORNBACH GmbH at the Saarbrücken location since January 2021.
Simon Hauck mainly advises medium-sized companies, in particular family businesses, on all tax matters. He has extensive expertise and particularly wide-ranging project experience in the areas of corporate succession, inheritance and gift tax law, among others. He also advises his clients on restructuring and accounting issues. He co-authored the "Accounting Handbook".
Specialisations
Corporate succession
Tax structuring advice / restructurings
Corporate transactions
Balance sheet structure management
Contact
Saarbrücken
Secretary's office Kristina Becker
Phone +49 (0) 681 8 91 97 - 11
Fax +49 (0) 681 8 91 97 - 17
E-mail kbecker@dornbach.de