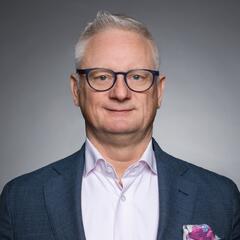 Dipl.-Kaufmann Uwe Calvi
Tax Advisor, Certified Public Accountant, Managing Director
Uwe Calvi advises medium-sized and family-owned businesses, in particular member companies of international corporate groups, on business administration issues in connection with transactions, restructurings and reorganisations. Among other things, this includes company valuations and due diligence within the scope of M&A transactions as well as the structuring of loans for the development of major projects. One of Uwe Calvi's special areas of expertise is the real estate and construction sector, where he supports clients during all construction project phases as well as in the acquisition of real estate. He accompanies risk management during the construction phase as well as the implementation of the construction stages from a tax and accounting perspective.
After completing a degree in economics and social sciences at Dortmund University with a special focus on investment and finance, business information technology and business taxation, Uwe Calvi began his professional career as an auditor and tax advisor in Duisburg in 1997. After working for several firms including E&Y in Düsseldorf, he then joined RSM GmbH in Bremen in 2007, where he was appointed managing director at the beginning of 2014. With effect from 1 January 2018, he transferred to the branch office in Cologne, where he was also appointed managing director.
Since 1 January 2022, he has been acting as managing director of DORNBACH GmbH in Bonn.
Specialisations
Business administration support and consulting services for small and medium-sized enterprises and family-owned businesses
Restructuring-related advice
Advice on transactions/M&A
Company valuation and due diligence
Purchase price allocations according to the German Commercial Code (HGB), IFRS or US-GAAP, including expert reports for listed companies
Sectors
Industry
Real estate/construction sector
Service sector
Trade
Contact
Bonn
Phone +49 (0) 2289 77 88 - 0
E-mail ucalvi@dornbach.de