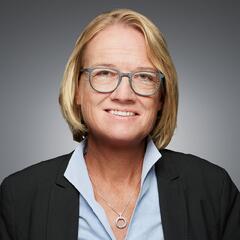 Dipl.-Kauffrau Petra Fischbeck-Lohr
Certified Public Accountant, Tax Advisor, Managing Partner
After studying Business Administration at the University of Passau, Ms Fischbeck-Lohr began work as a tax and auditing assistant at a medium-sized auditing and tax consulting company in March 1994.
In March 1998, Ms Fischbeck-Lohr was appointed as a tax advisor. She took up her position with DR. DORNBACH TREUHAND GMBH in October 2000, and was appointed as an auditor in February 2003. Ms Fischbeck-Lohr has been a partner in the company since 1st July 2007.
As well as classic auditing, the main focus of Ms Fischbeck-Lohr's work has been on tax and business advice for medium-sized clientèle. The group of clients looked after by Ms Fischbeck-Lohr include financial service providers and companies in the automotive industry, the hotel industry, plant construction, the food industry and the service industry.
Ms Fischbeck-Lohr acquired relevant knowledge in the field of international accounting (IAS / IFRS), both through practical work and by attending the Academy of International Accounting, where she passed the Certificate in International Accounting examination. She is also involved in the development of quality management in accounting practices. In 2006, she was appointed Quality Control Auditor in accordance with Section 57a (3) of the Public Accountant Act (WPO).
Specialisations
Industry sectors
Financial services
Hotel industry
Contact
Bad Homburg
Phone +49 (0) 6172 18 09 - 0
Fax +49 (0) 6172 18 09 - 40
E-mail pfischbeck-lohr@dornbach.de