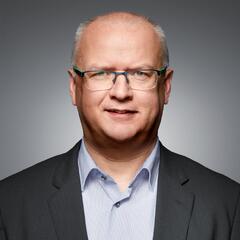 Dipl.-Kaufmann Enrico Nitschke
Certified Public Accountant, Tax Advisor, Managing Partner
After studying Business Administration at the Technical University of Berlin, majoring in auditing and corporate taxation, Mr Enrico Nitschke started his career in the auditing sector with an international auditing company in Halle.
After successfully passing his professional exams as a tax advisor and certified public accountant, Mr Nitschke joined DR. DORNBACH & PARTNER TREUHAND GMBH in 2003, where he was initially accepted as an authorised signatory and then as a shareholder of DR. DORNBACH & PARTNER TREUHAND GMBH on of 1st January 2005.
His main areas of expertise are advising medium-sized clients in taxation law and business issues of all kinds.
The main focus of his consultancy work is on looking after the public sector, particularly the provision of business management, legal and tax advice to water supply and wastewater disposal companies as well as the housing industry.
Specialisations
Corporate and equity transactions
Looking after municipal institutions, clubs and companies with regard to business and taxation
Industry sectors
Service companies
Private clients (particularly succession consulting)
Contact
Dessau-Roßlau
Secretary's office Janine Friebel
Phone +49 (0) 340 8 00 15 - 20
Fax +49 (0) 340 8 00 15 - 22
E-mail jfriebel@dornbach.de