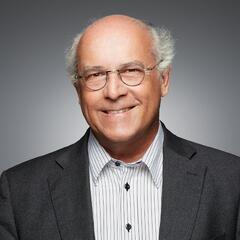 Dipl.-Volkswirt Gerhard Kopf
Certified Public Accountant, Tax Advisor, Managing Director
After studying Economics at Johannes Gutenberg University in Mainz, in 1986 Mr Kopf joined DR. KREIN UND PARTNER in Mainz. There he became managing partner in 1997.
Mr Kopf has extensive knowledge of public law, national and international commercial law, as well as experience in advising municipalities, regional authorities and public and non-profit organisations. Since 1986 he has advised private individuals, sole proprietors, business partnerships and freelance professionals on tax and business issues.
In 2003, Mr Kopf took over the management of Mainz-based DR. DORNBACH REVISION GMBH, and was admitted to the shareholders of the DORNBACH Group at the same time. As well as auditing, the main focus of his activities are tax law and business consulting and the auditing of municipal companies and institutions. These are supply and disposal facilities (electricity, water, district heating, sewage, waste) and other companies in the cities and municipalities of Rhineland-Palatinate and Hesse. His activities also include the auditing and consulting of research institutions and new conversion projects of the state of Rhineland-Palatinate. Mr Kopf also audits nationally and internationally operating, medium-sized companies and advises foundations and non-profit associations and corporations.
Specialisations
Advice to municipalities and municipal institutions with any legal form (such as double-entry accounting, calculations, billing of road construction agencies, tax, municipal law and municipal tax law issues, analyses in accordance with Section 92 of the Municipal Code of the State of Rheinland-Pfalz (GemO Rh-Pf), statutes, dedicated agreements, legal form changes, public law institutions)
Supervision of non-profit institutions, associations, societies, and foundations (particularly hospitals, old people's homes, workshops for the disabled) with regard to business administration and taxation
Industry sectors
Contact
Mainz
Secretary's office Georgia Vafea
Phone +49 (0) 6131 2 04 78 - 16
Fax +49 (0) 6131 2 04 78 - 48
E-mail gvafea@dornbach.de