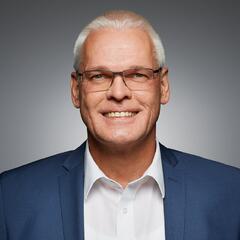 Dipl.-Betriebswirt Matthias Wewers
Certified Public Accountant, Tax Advisor, Managing Partner
After studying Business Administration at the Münster University of Applied Sciences, majoring in finance and accounting, business taxation and financing, Mr Wewers joined DR. DORNBACH & PARTNER GMBH in Coblenz as an assistant auditor.
After successfully passing his professional exams as a tax advisor and certified public accountant, Mr Wewers was admitted to the group of shareholders of the DORNBACH Group in 1999.
As well as auditing and preparing annual and consolidate accounts, Mr Wewers concentrates on providing our medium-sized clients with business and tax law advice. Mr Wewers gained special industrial knowledge in the building materials and beverage industries as well as in the haulage and transportation industry.
Mr Wewers also has specialist knowledge in designing, implementing and auditing systems for internal audit and compliance management.
Specialisations
Industry sectors
Haulage and transportation industry
Contact
Coblenz
Secretary's office Janine Kölzer
Phone +49 (0) 261 94 31 - 105
Fax +49 (0) 261 94 31 - 360
E-mail jkoelzer@dornbach.de